Sunday, March 7, 2021
TV that brings cinema to your home
Manufacturers are constantly looking for new ways to improve the picture quality of TVs and offer exciting new solutions.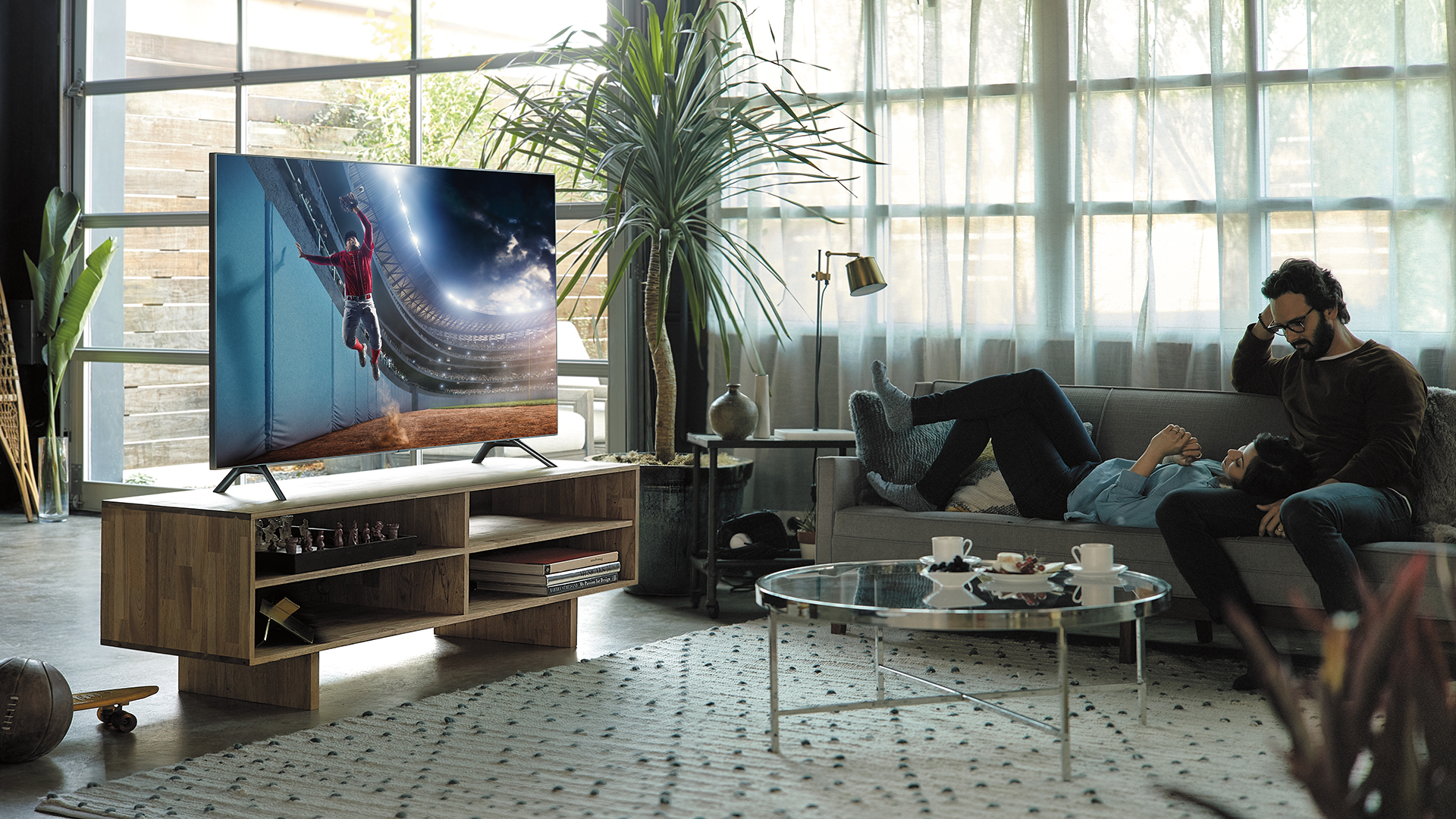 It wasn´t so long ago when we first had black-and-white TVs and after that color TVs. They were soon replaced by thin TVs with bigger screens and much better picture quality, making room for LCD and OLED TVs with lighter and even better viewing experiences than their predecessors. During this rather short revolution, the resolution of TV screens also increased, i.e., the picture became extremely detailed. While the first plasma and LCD TVs were only slightly better than CRTs, the picture was becoming increasingly more detailed over time. People don´ t know much about these abbreviations describing different standards, but the important thing to remember is that the UHD image is 20 times more detailed than that of the old CRT TV. Now it's time for even bigger leaps in quality, and in addition to the UHD / 4K TVs, the 8K-screen TVs have double the sharpness compared to 4K TVs.


8K – better than in real life
All TV market leaders have 8K TVs in their product range. For example, you can buy an LG 8K OLED TV or get a Samsung TV with 8K QLED screens in different sizes, or choose an amazingly large 85-inch X1 8K TV from Sony. Of course, in addition to this stunningly detailed screen, all three manufacturers have concentrated the absolute pinnacle of their product development into these TVs, such as very fast image processing chips and artificial intelligence that further improves the picture quality.


Although some studies have shown that the human eye cannot really distinguish between the details in an UHD-resolution image, even when looking at it very closely, let alone from the 8K screen at a normal viewing distance. While this is probably true, it doesn't change the fact that the picture on these TVs is incredibly impressive. No scientific fact can diminish the emotion that comes from being in front of these TVs. You´ll want to stay there and enjoy this fantastic picture forever. All major TV manufacturers are offering 8K TVs now, including many major Chinese and Turkish TV manufacturers.


What would you watch on a screen like that? The Japanese channel NHK plans to have the Olympic Games of 2021 as the first major broadcast, but there are other options as well. For example, all new smart 8K TVs with artificial intelligence can very well send a normal video signal onto an 8K screen. Youtube, for instance, already offers a considerable number of 8K video clips. However, all major streaming services, such as Netflix, Amazon Prime Video, and others, will soon hit the market with 8K media. Of course, there is also gaming.
Of course, the revolution in the picture quality of TVs does not only mean a better experience at a home movie night, but this development also involves all the different electronics involved. After all, video transmission of this quality requires a faster and more stable Internet connection and our computers, smartphones and even home set-top boxes need more memory to store large video files and more powerful processors to play these files. When enough 8K media is available, then we will also have 8K screens on our smart devices and computers. Many high-end smartphones already have 8K video recorders.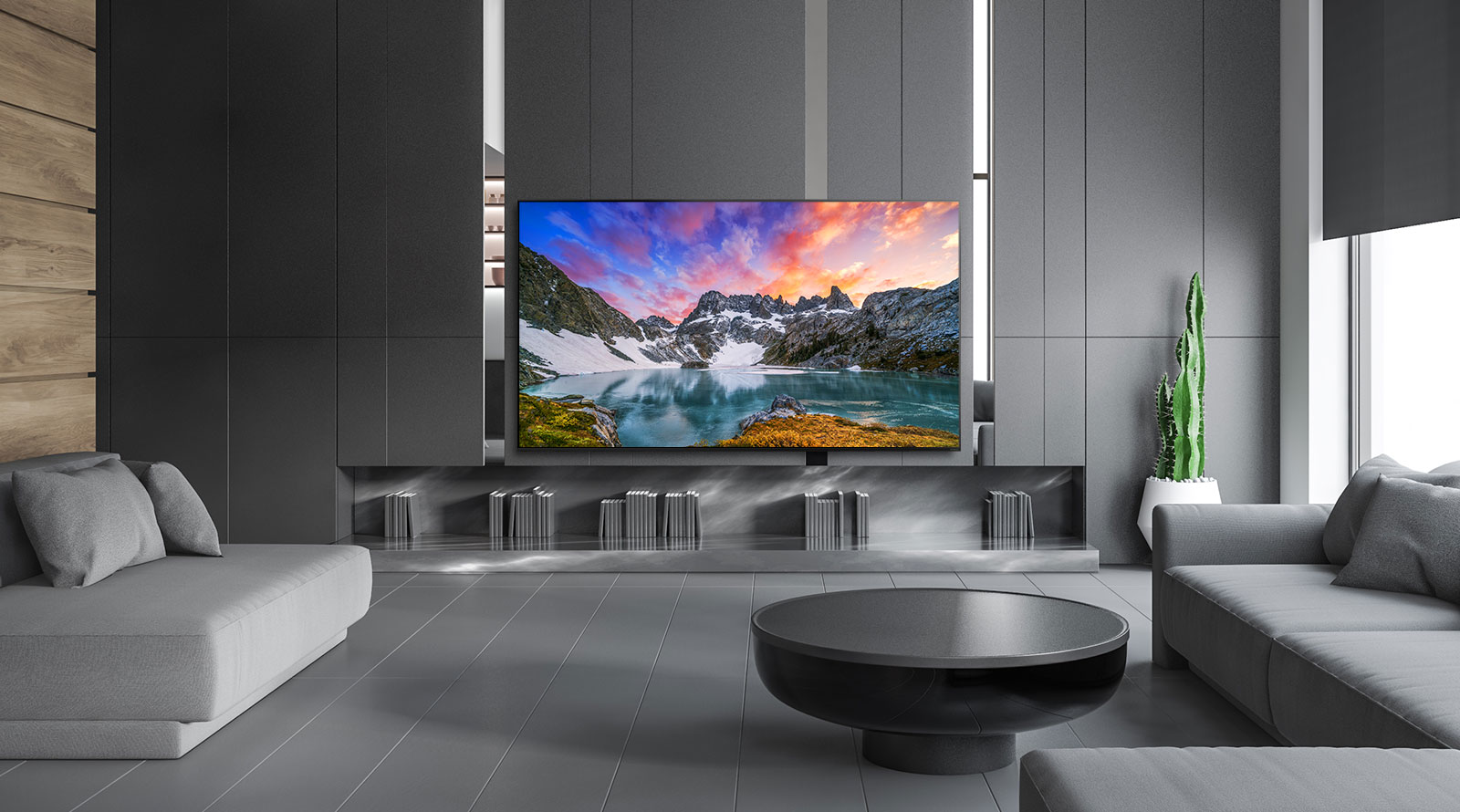 HDR brings out details in dark and bright areas
The HDR, available in all new TVs, is an acronym that hides the secret to better picture quality. HDR (high-dynamic-range imaging) contains a number of smart technologies with one goal - to make the picture as natural and as detailed as possible. The most important advantage of HDR is the ability to bring out a large number of details in very light or in very dark areas of the image. This way, the HDR-quality image shows both the light blue sky, the grey shades of the moving clouds, and the pattern of the rock in the dark cave. It is difficult to underestimate the contribution that HDR has had in improving the picture quality as it is considered to be the most important leap in the development of television over the last decade.


However, in order for an HDR TV to display such an amazing picture, it must also contain an HDR signal that allows the TV to display the picture in high quality. Almost all movies and TV series made in recent years are recorded in HDR quality.
This wonderful leap in image transfer has been made possible by high-quality screens. Thanks to a wide range of colors, unsurpassed contrast, and the ability to produce super-thin screens, OLED technology is the future of TVs. The perfect black color offered by OLED TVs provides fantastic contrast and very beautiful and true-to-life colors. However, with the development of the classic LCD screen, which is a competitor of OLED, QLED approaches the improvement of image quality from the opposite direction, providing high levels of brightness. This makes the QLED TV especially suitable for rooms with a lot of bright sunlight.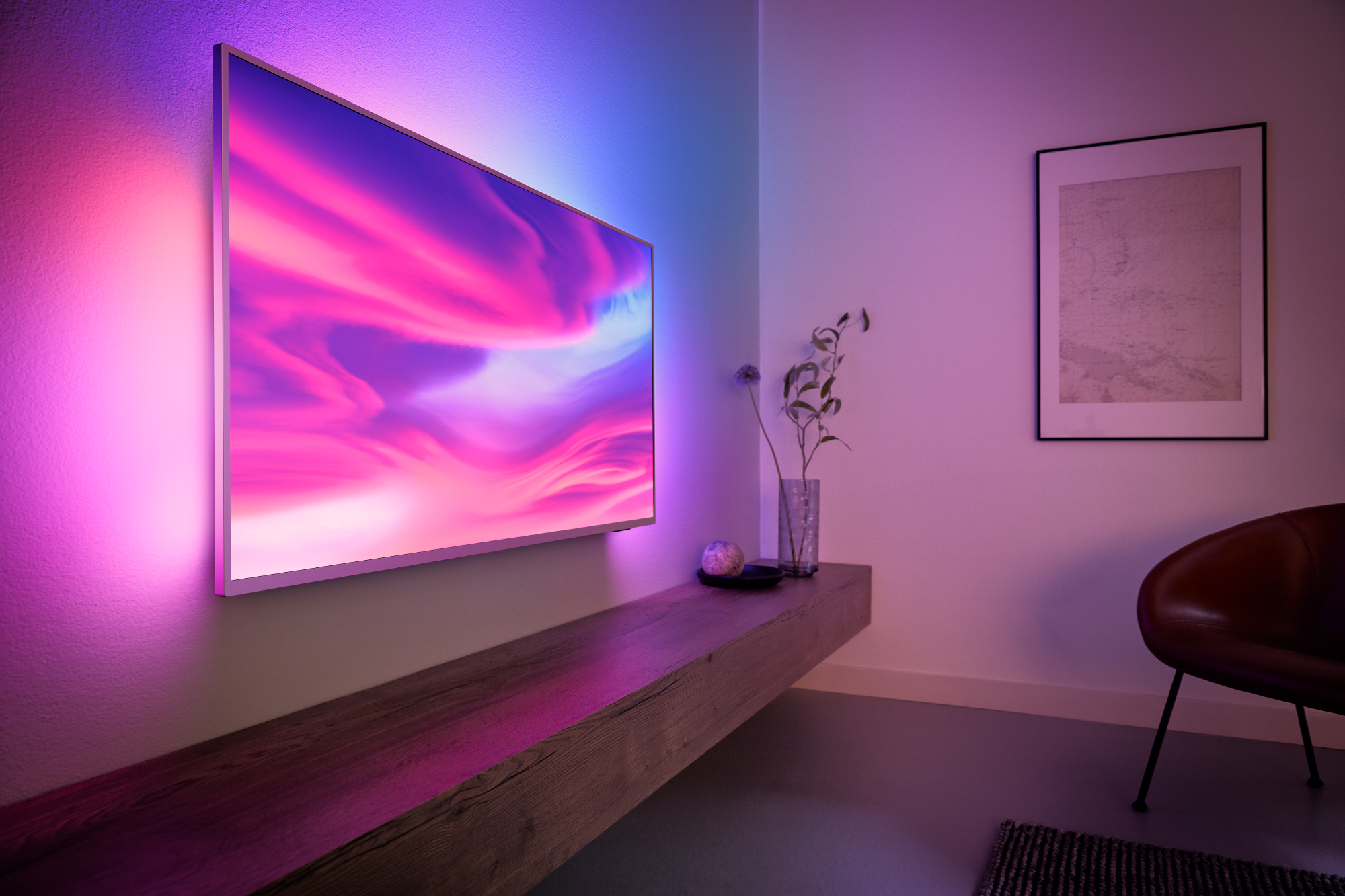 Ambilight: Perfect ambient light enhances the experience
The Ambilight, used only on Philips TVs, adds a whole new dimension to it. The light that closely monitors the screen creates a moving play of color around the TV, giving the impression that the TV screen is much larger than it really is. If a larger screen TV does not fit the design of your home, Ambilight will help you achieve a large screen experience. Using smart LED lighting, everything on the screen is amplified in real-time by light. This means that you're always in the middle of all the action that is happening on the screen. This colorful, but soft light also reduces eye strain and helps you wake up in the morning without any problems, even after binge-watching. The smart lighting from Ambilight and Hue together is wonderful as you can extend the emotions and beauty throughout your home. Just connect Hue luminaires or replace ordinary light bulbs with Hue bulbs and enjoy Ambilight lighting anywhere in your home.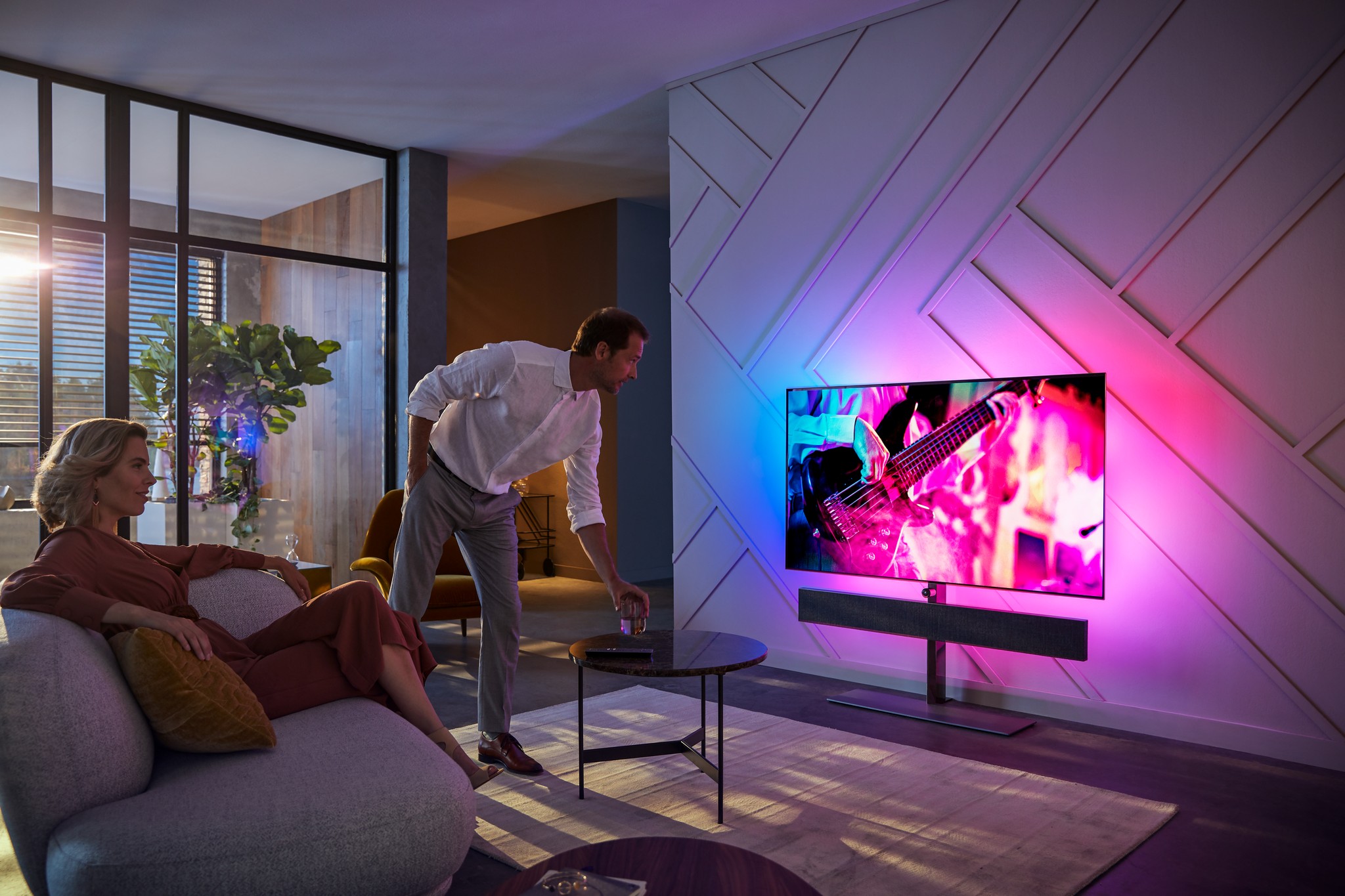 Do not underestimate the sound
Even if the picture quality is great, it is still only one-half of the home cinema experience. Equally important is high-quality sound. TVs are getting lighter and thinner, and it's harder for manufacturers to fit high-quality speakers into them. Therefore, manufacturers are inventing new solutions for that, for example, transmitting sound through the screens. TVs with an integrated soundbar are also becoming increasingly popular. In addition, digital solutions such as Dolby Atmos or DTS X have been introduced, which can provide decent sound quality even from small speakers and create a good surround sound effect for the cinematic experience. You can make the TV sound even better by adding a separate soundbar or building a multi-speaker home theatre system.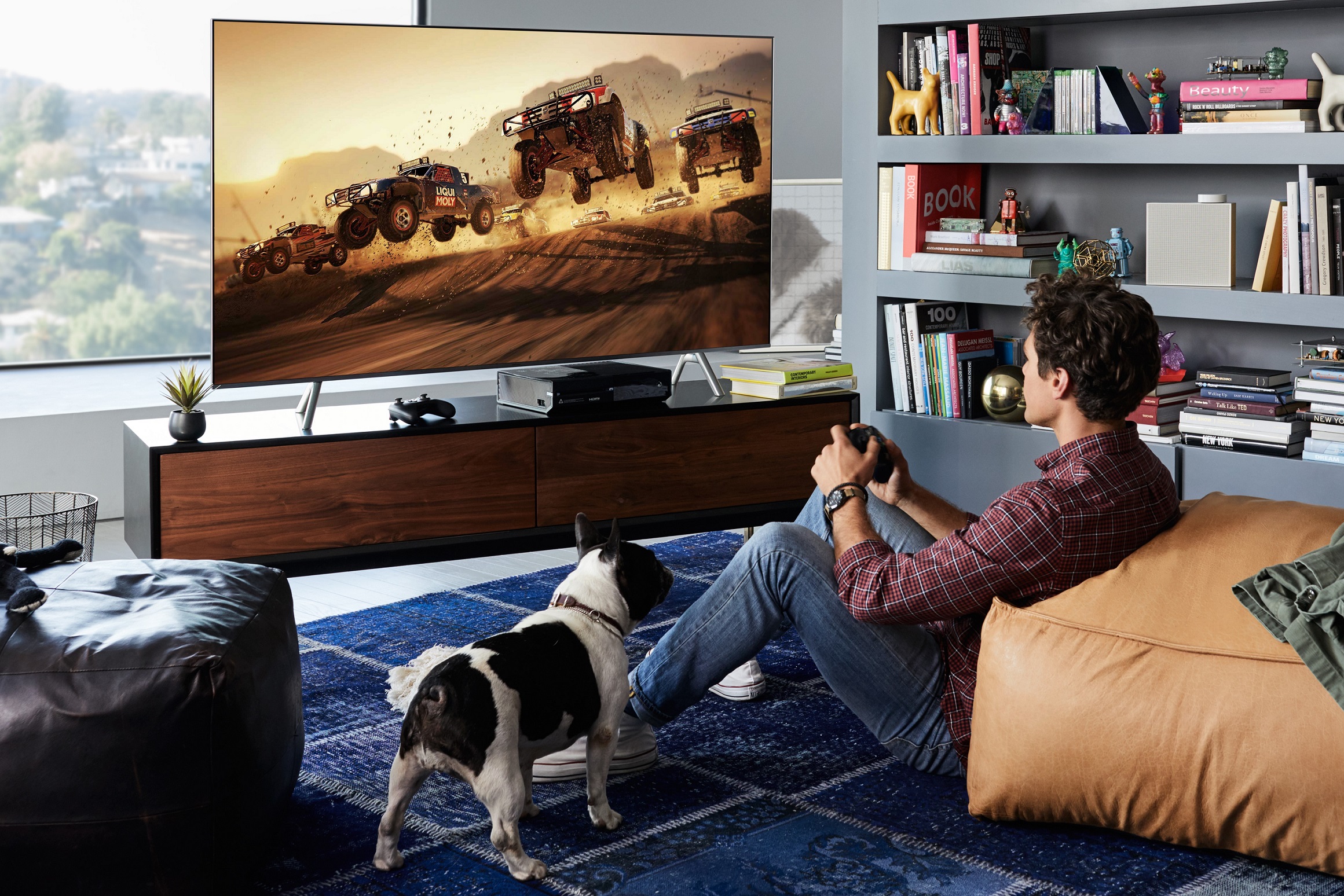 The correct viewing distance gives the best experience

People often mistakenly think that watching TV up close is harmful to their eyes. In fact, this is not the case as long as the distance of the TV is selected in a way that the entire screen can be seen in full view without moving your eyes. In Estonia, however, TVs with a relatively small screen are still being watched from a distance that is too far away. As a result, reading subtitles requires effort, which is tiring on the eyes and can be harmful over a long period of time. The 4K and 8K TVs provide a better, more detailed picture only when the TV is close enough. That means - the distance where the screen covers approximately 40 ° of the field of view is optimal for the best cinema and gaming experience, while a screen covering 30 ° of the field of view is recommended for everyday viewing. In other words, a TV with a 55-inch screen is suitable for viewing from a distance of 160 to 230 cm.

The easiest way is to calculate the optimal screen size is by dividing the viewing distance (in inches) by 1.6. For example, the viewing distance of 3 meters is 118 inches, divided by 1.6, we get 73.75, which is suitable for a ~ 75-inch screen TV.
Text by Meelis Väljamäe