Sunday, July 17, 2022
Sony has introduced InZone gaming monitors and headsets
The new monitors are mainly designed for PCs, but also support all the features offered by the PlayStation 5 and are also compatible with the competing Xbox.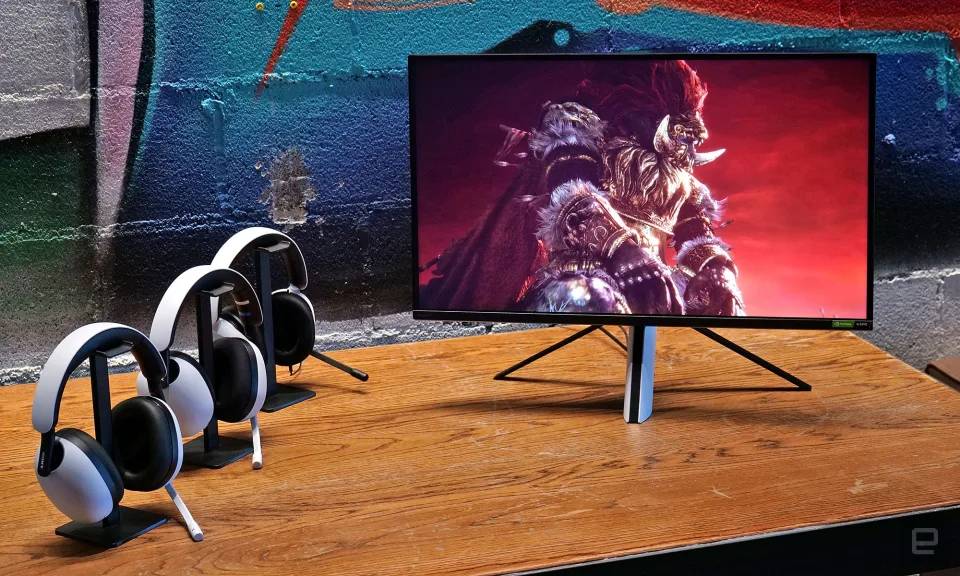 The InZone M9 is a gaming monitor with a 27-inch 4K IPS screen, the design and white/black colour scheme of which perfectly match the PS5 console. The monitor has everything gamers may need. Highlights include a 144Hz refresh rate panel with 96-zone direct lighting, 1ms response time, and support for variable refresh rate (VRR) and Nvidia G-Sync. Connectivity options include DisplayPort, HDMI 2.1, and a USB-C port with video transmission support. In addition, the monitor has a hub with several USB-A slots for connecting extra accessories. DisplayHDR 600 support highlights more details in particularly bright and dark parts of the image. The monitor recognises when a PS5 console is connected to it and automatically adjusts the image to the optimum. The suggested retail price of the InZone M9 is €1,099.

A cheaper InZone M3 monitor will also arrive in winter. The differences are a lower 1080p resolution and a higher 240Hz refresh rate. There is also no direct lighting, and the maximum brightness supported for HDR images is 400 nits. Sony has not yet announced the price of the InZone M3.

Sony also sells 3 gaming headsets under the InZone brand. The top of the trio is the H9 model, which supports both 2.4 Ghz wireless connection and Bluetooth at the same time. The design of the headphones is radically different from Sony's previous PlayStation headsets, and is more reminiscent of its competitors and somewhat of Sony's own WH-1000MX5 noise canceling headphones. However, appearance is not the only similarity. The H9 also offers active noise cancellation from the MX series. The headset has a pop-up microphone and a battery that lasts up to 32 hours. A unique feature is the InZone PC software, which can be used to create a spatial sound profile tailored to the user. Oddly enough, creating the profile requires taking a picture of the user's ears. Sony promises that this really helps in improving sound quality.

The cheaper H7 wireless headset does not offer active noise cancellation, but it has a slightly longer battery life of 40 hours. However, the most affordable representative of the trio is the H3 simple wired headset, which offers Sony's well-known sound quality. InZone H9 costs €300, H7 €230, and H3 €100.