Arvad, et unistuste töökohta ei ole olemas?
Väljaspool Euronicsit võib-olla tõesti mitte.
Euronicsis töötame iga päev selle nimel, et meie töötajate unistused reaalsuseks teha, sest vaid hoolides ja teineteist toetades jõuame oma suure eesmärgini: teha klientide elu lihtsaks.

võimalusi ennast teostada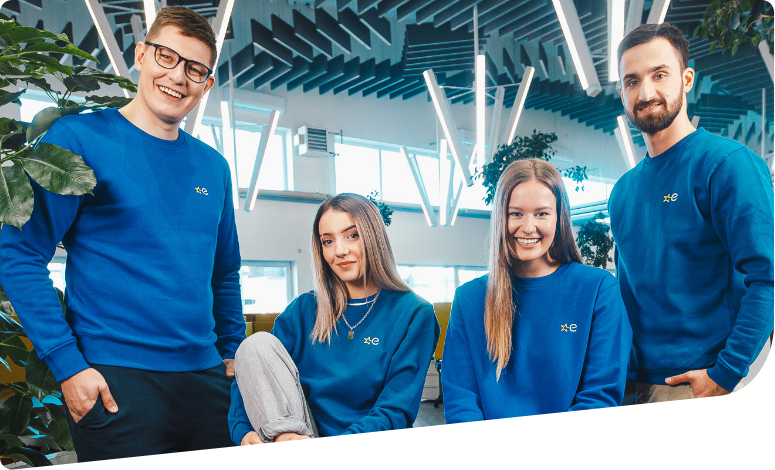 VISIOON
Meie visioon on olla usaldusväärseim kodutehnika müüja.
Pakume enamat, kui ainult tööd

Koolitused
Korraldame koolitusi, et saaksid teha oma tööd suurepäraselt ja saavutada tööalased eesmärgid.

Üritused
Organiseerime ägedaid üritusi, et saaksid töökaaslastega lõõgastuda ja lähemalt tuttavaks saada.

Sportimisvõimalused
Panustame mitmekülgselt sportimisse, et edendada terves ettevõttes tervislikku eluviisi.

Tervisekindlustus
Igal töötajal on võimalus liituda tervisekindlustusega – sest sinu hea tervis on meile oluline.
Toetus riigikaitsjatest töötajatele
Säilitame sinu põhipalga õppuste ja muude riigikaitsetegevuste ajal kuni 14 kalendripäevaks.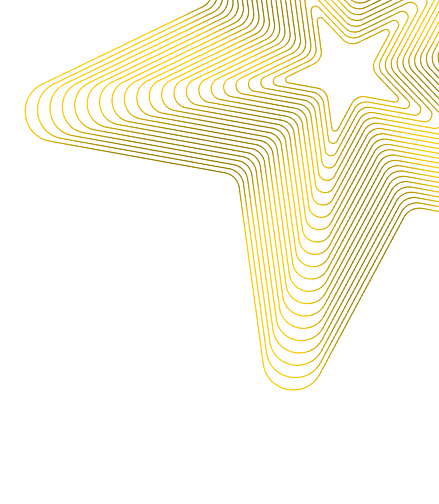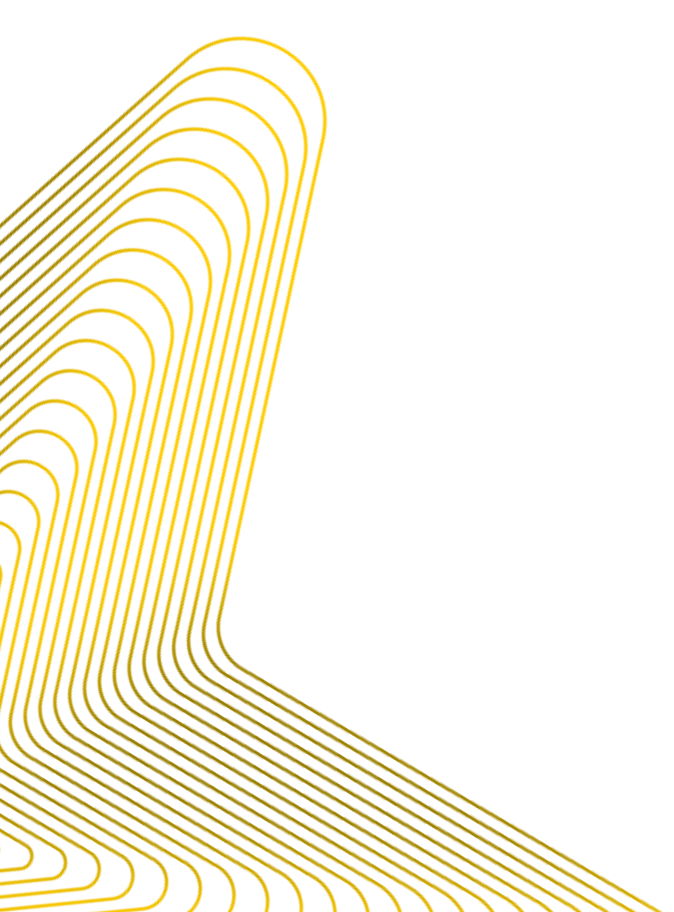 Tööpakkumised
Pärnu Euronicsi laooperaator (osakoormus)

Pärnu

03.10.2023
Tammsaare Euronicsi kassapidaja

Tallinn

03.10.2023
Mustakivi Euronicsi laooperaator

Tallinn

19.10.2023
Logistikakeskuse vastuvõtu operaator

Rae

19.10.2023
Turunduse projektijuht

Tallinn

03.10.2023
Tutvu tulevaste kolleegidega
Indrek Sillaste
Vanem-müügikonsultant
Minu suurim hobi on kalapüük. See on lapsest saati põetav "haigus", millest lahti ei saa!
Olen Eesti risti-rästi läbi kalastanud ja käinud Soomes, Rootsis ja Tais. Suurim saak on 5,6 kg kuningmakrell!
Kõige õnnelikumaks teevad mind mu kaks väiksemat last. Kui avan koju jõudes ukse, siis kuulen, kuidas mänguasjad kukuvad ja järgmine hetk on need kaks nunnukat mul süles!
Mihkel Rehepapp
Audio tootejuht
Olen 13 aastat piljardit mänginud ja olen sellega ka uudistes olnud, aga ma pole proff – mulle lihtsalt meeldib see mäng.
Mind teeb õnnelikuks eelkõige rahu Jumalaga, aga ka perega, sõpradega ja kolleegidega. Elus hindan suhteid ja mälestusi, mitte asju, nii et pigem veedan aega sõpradega ja reisin perega.
Varem töötasin merchandiser-ina. Tegin kokku 1100 Euronicsi poekülastust ja sõitsin üle 170 000 kilomeetri – tean peast, kus kõik kiiruskaamerad asuvad.
Kenneth Niilre
Merchandiser
Ma olen massive nerd! "Lord of the Rings" on läbi aegade kõige parem raamatu- ja filmiseeria. Mulle meeldib väga lugeda või teadusajakirju uurida, aga ka arvutimänge mängida. Õnneks leian aega ka sportimiseks ehk kõik on tasakaalus.Pärnu Expressis kutsuti mind elavaks entsüklopeediaks, sest leian igale küsimusele vastuse.
Euronicsi suurim väärtus minu jaoks on inimesed – kui meil ei oleks nii mõistvaid ja heasüdamlikke inimesi, siis ma ei oleks siin olnud nii kaua! Inimesed tekitavad hea ja sooja töökultuuri ning mõnusa sisekliima.
Jan Rist
Meelelahutusvaldkonna tootejuht
Mu töö on vaheldusrikas, saab proovida uusi asju ja suhelda erinevate inimestega – see töö on äge! Mul on palju hobisid – videomängud, jalgpall ja ajalugu, eriti teise maailmasõja periood. Kui ma hobidega parasjagu ei tegele, siis võib mind kohata ka õppustel, 2022. aasta Siil oli mul järjekorras juba 9. õppus.
Hea meelega lähen alati metsa kui kutsutakse, see on hea võimalus ennast tavaelu rutiinist välja rebida ja tegeleda teiste asjadega. Mind teeb õnnelikuks minu pere. Tegelikult on õnneks vähe vaja – piisab lapse naeratusest, abikaasa kallistusest, heast raamatust, kaasahaaravast mängust või sõprade küllatulekust.
Euronicsi kultuur ja väärtused
Areng
Me panustame järjepidevalt iseenda ja ettevõtte arengusse
Maailm ei püsi paigal, vaid muutub pidevalt – nii ka meie. Oleme avatud uutele võimalustele, väljakutsetele ja teadmistele, et olla ajast sammu võrra ees. Areneme ja toetame üksteise arengut nii inimestena kui ka ettevõttena.
Kliendikesksus
Me kohtleme kliente kui oma pereliikmeid
Töötame iga päev selle nimel, et teha oma klientide elu lihtsaks. Oleme oma klientide jaoks valmis tegema rohkem kui meilt oodatakse. Kuulame oma kliente ja leiame nende vajadustele lahendused. Me ei lähe kunagi lihtsama vastupanu teed, sest meile on oluline, et kliendid usaldavad meid ja tulevad meie juurde alati tagasi.
Koostöö
Me väärtustame oma kolleege ja koostööpartnereid
Meie ettevõttes on igaüks väärtustatud. Austame ja toetame teineteist ning jagame infot ja teadmisi, et jõuda ühiste eesmärkideni. Kuulame oma kolleege, et näha laiemat pilti, mõtleme aktiivselt kaasa ja oleme avatud arvamustele ka siis, kui need ei ühti meie omadega.
Sihikindlus
Väljakutsed mitte ei takista meid, vaid õpetavad
Tee tippu on pikk ja täis väljakutseid, kuid me ei kohku nende ees. Anname endast iga päev maksimumi, et olla parimad. Julgeme vastutada ja ei lase tagasilöökidel end rivist välja lüüa, vaid õpime neist. Edukus ei muuda meid mugavaks, vaid julgustab veelgi kõrgemaid sihte seadma.
---
Uuri lisaks meie LinkedInist