Monday, March 6, 2023
Carefully chosen appliances make your kitchen the heart of the home
The kitchen is a place where tastes and people, fun stories and exciting experiences meet and blend. Well-suited technology plays an important role when designing your dream kitchen.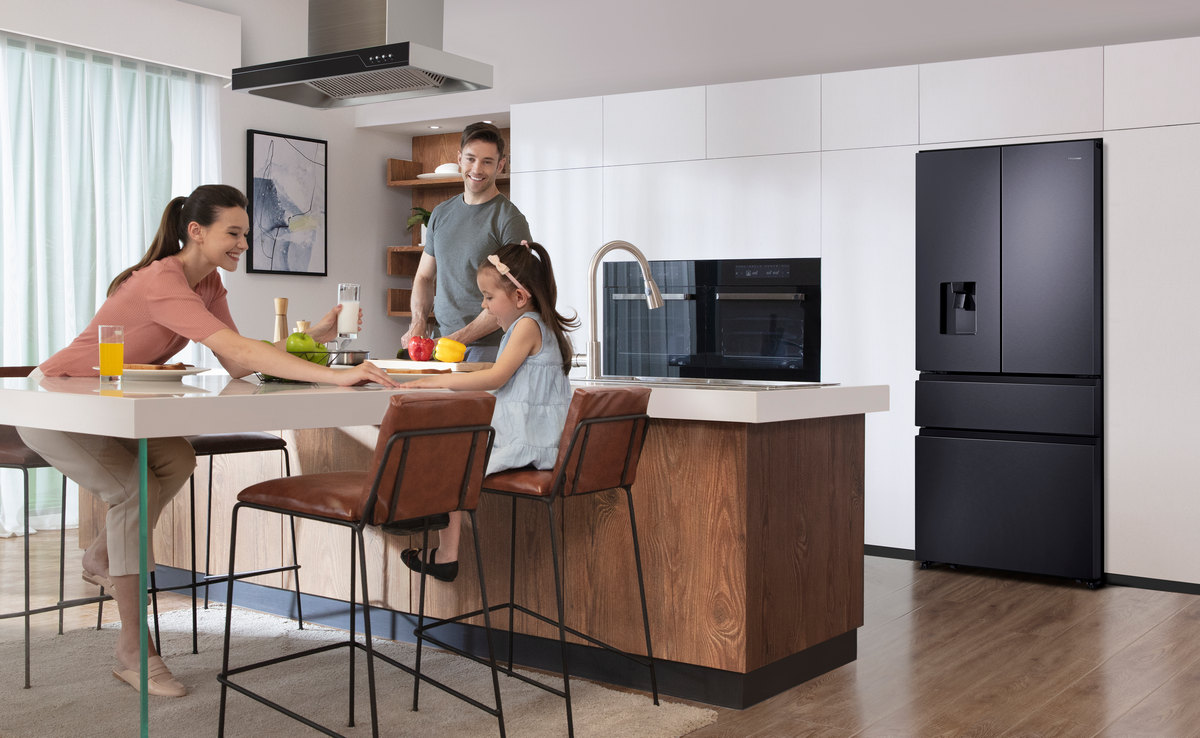 When planning a kitchen, you should first think about whether you want stand-alone or integrated appliances. Integrated appliances give the kitchen a visually cohesive look, they create a more harmonic and calmer overall picture.

Minimalism and harmony are important keywords in the modern kitchen design. Here, too, technology plays an important role - if the built-in dishwasher, refrigerator and hood are completely hidden in the furniture, they will not attract attention and the overall impression will be clean and neat.

In the cabinets of built-in hoods and refrigerators, you can plan additional space or shelves where to place small kitchen appliances and other accessories that are used less often. An oven without a protruding handle and a hob that can be recessed into the worktop create a really minimalist look for the kitchen. Based on the design of the kitchen furniture, you can find fitting devices and appliances in terms of colour and shape, which gives you more freedom in designing the kitchen.

But those who want more contrast, can choose a stylish carbon black double-sided refrigerator or
Samsung
colourful
Bespoke
series refrigerator for a larger kitchen. If you are a retro-style enthusiast and opt for 50s style kitchen, you can choose a retro-styled oven, a hob and a refrigerator and a separate air purifier.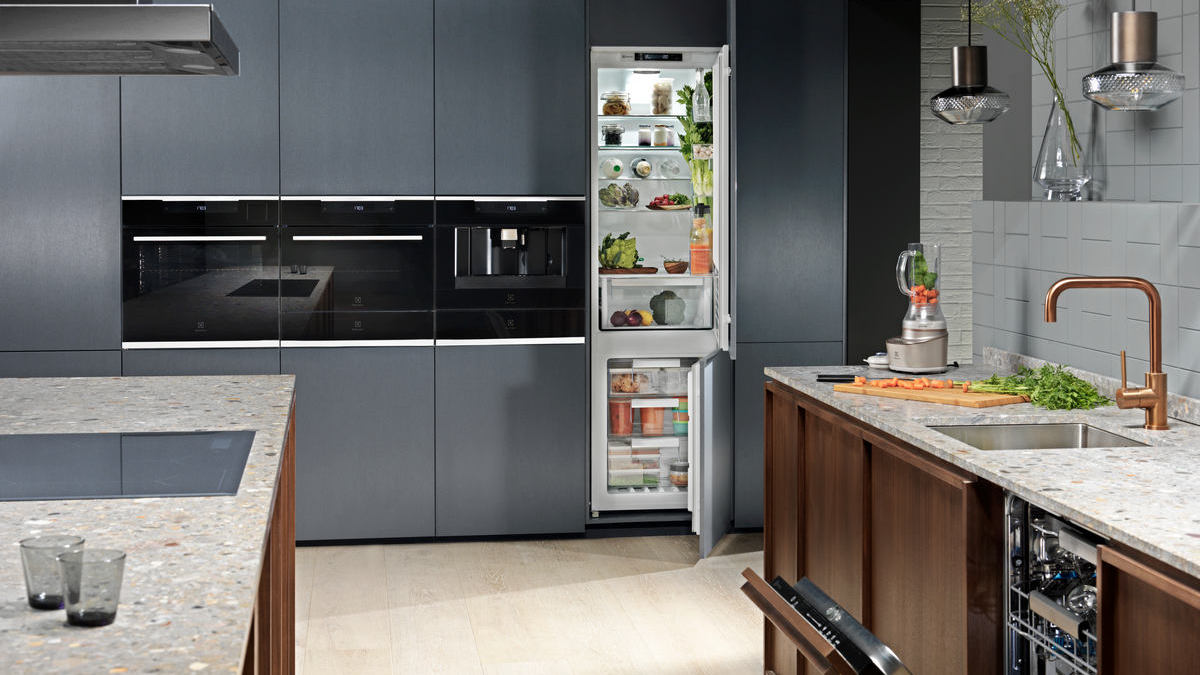 As the range of built-in appliances is extensive, it is always a good idea to consult a specialist when choosing a kitchen appliance. Euronics consultants have years of experience with a wide variety of kitchen solutions. Experts can always give you tips on how to place the appliances, or how to use and take care of the purchased appliances.
To make sure that the product really meets your needs and preferences, you should take time and come to the store, because nothing replaces a real hands-on experience. When buying both an integrated refrigerator and an oven, you can get a much better overview of the product's suitability by opening the door and looking at the shelves, and whether it is easy and convenient to use. Not to mention that the colours you see in the images online may not match the real item. It can happen that the ordered appliance is in a completely different shade than you expected. Euronics stores have a wide range of integrated home appliances always available for closer look, so you can make sure you've found the right product before you buy.
Euronics offers a wide range of integrated home appliances for every taste, such as affordable and always reliable appliances from
Beko,
Whirlpool
and
Hisense.
In between, there are various products from popular brands, such as the stylish and comfortable
Electolux
Intuit series or
Bosch
Home Connect kitchen appliances that are compatible with a smart home. Euronics also offers a rare 45 cm wide oven for tiny kitchens and special retro-style appliances.
When choosing kitchen appliances you do not have to limit yourself to only one brand. It is often possible to find a more exciting and wallet-friendly solution by combining appliances from different manufacturers. However, this is an option that kitchen studios do not usually offer.
All too often, when you buy home appliances, you have to wait several months for a product found on the web, and even then it may not arrive. However, most of the products in Euronics' selection are immediately available in stores or in Estonian warehouses, so you do not have to wait long for them to arrive. When buying appliances from Euronics, you can always order a convenient complete solution. The products will be delivered to you home quickly and safely and, if desired, most of the products will be installed and the packaging and old household appliances will be removed. This way, the customer has no worries as what to do with the packaging or old equipment.