Sunday, January 31, 2021
Try the Sonicare toothbrush for 30 days!
Philips Sonicare is the most recommended brand by dentists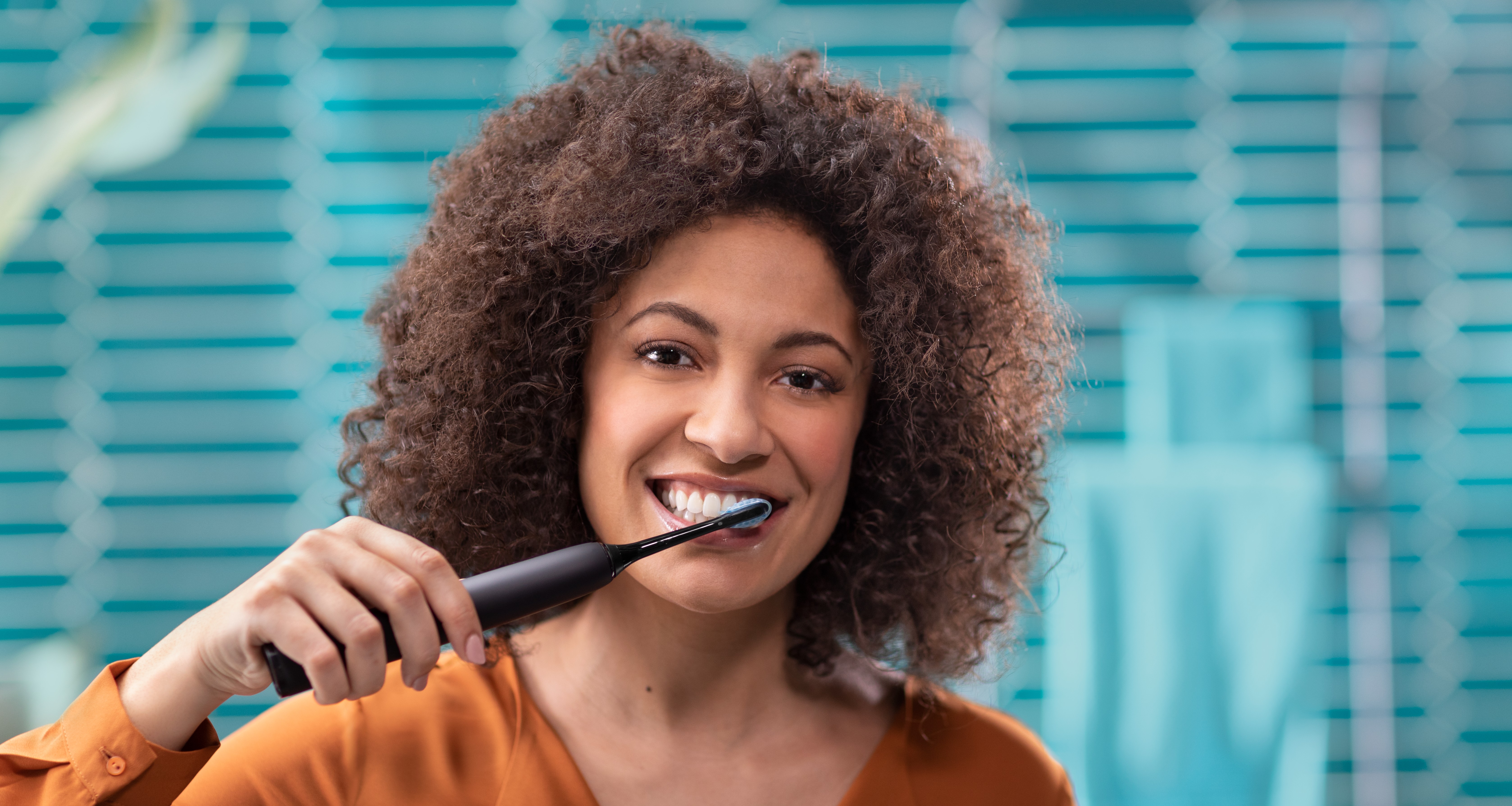 Philips Sonicare is the most recommended brand by dentists
What makes Philips Sonicare toothbrushes special:


• Philips Sonicare patented technology
The Philips Sonicare toothbrush makes more movements in two minutes than a hand toothbrush in one month.


• Removes up to 7x more plaque than a hand toothbrush
Removes up to 100% more plaque from hard-to-reach places than a hand toothbrush.


• Healthier gums in two weeks
The optimal cleaning of the Philips Sonicare electric toothbrush between the teeth and along the gum line improves gum health in just two weeks.


• Naturally white teeth in just one week
Philips Sonicare's electric toothbrush dynamic cleaning technology and direct wider contact with each tooth have been proven to remove daily stains and help keep your teeth naturally white.



Try the Sonicare toothbrush for 30 days.
If you are not satisfied with the product, return it and get your money back!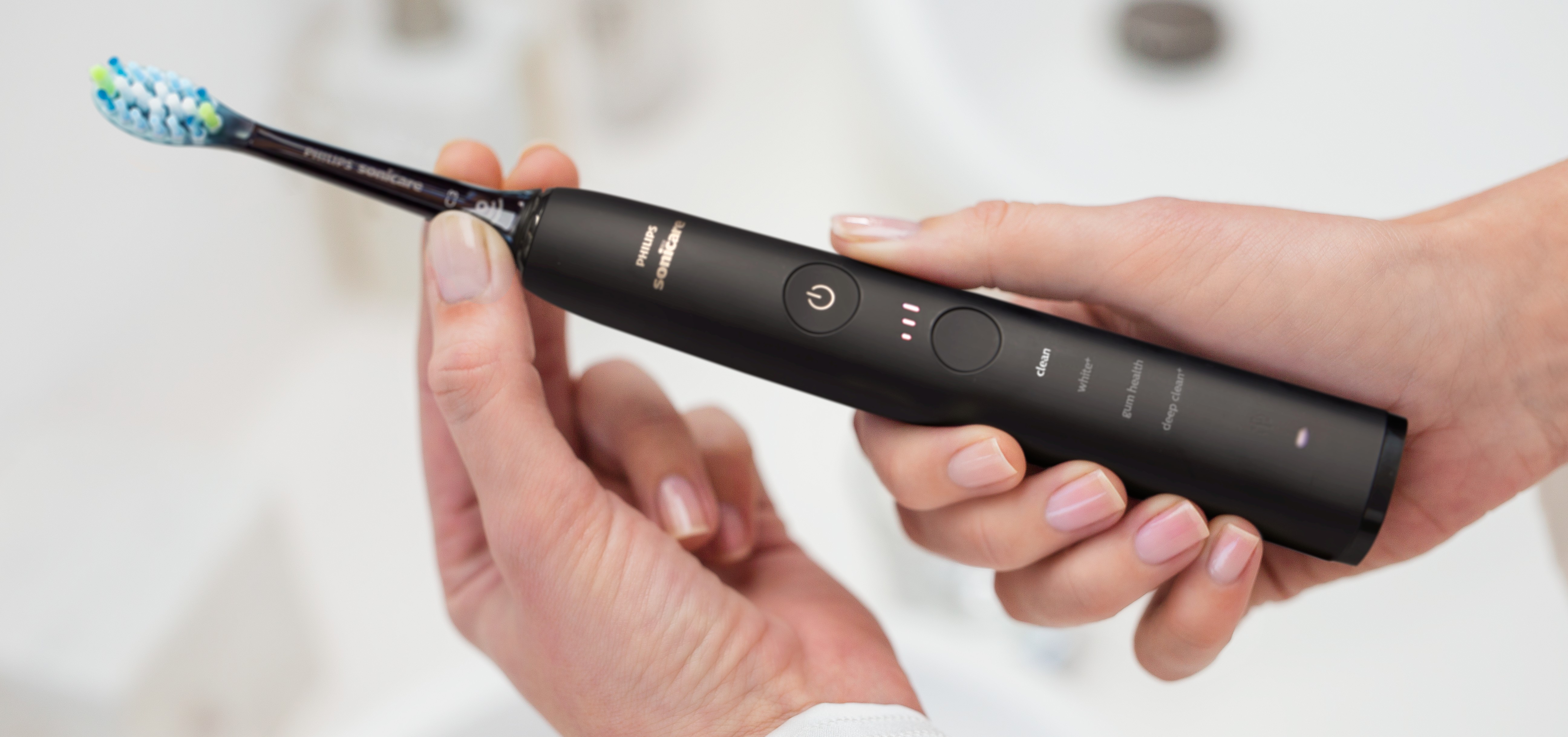 Terms and Conditions of the Campaign:
• The offer is valid for Philips Sonicare and AirFloss models purchased between 01.01.2021 and 31.12.2021.
• If you are not satisfied with the product, return it within 30 days:
Together with the original receipt confirming the purchase (copies are not accepted) and the completed questionnaire. The product has to be in the original packaging together with all the packaging materials. Return it to the following address no later than 30 days after the date of purchase: BrandAbout OÜ, Vene 20-5, Tallinn. If you send the product by post, make sure that the date on the postal receipt is also no later than 30 days from the date of purchase.
• The company will only use your personal information in connection with this offer.
• The company cannot be held liable for claims that have been lost or delayed, incomplete or illegible when sent by post. The postal receipt will not be accepted as proof of delivery.
• If all the conditions are met, BrandAbout will give you a refund within 28 days.
• A maximum of one refund request can be made per person.
• The promotion is for private consumers only and does not apply to retailers or wholesalers.
• We do not accept any additional costs related to the returns, proof of delivery, or forwarding of the product.
• To prevent damage or loss of the product, the packaging must be properly sealed and protected from possible damage due to transportation.
• The campaign does not apply if the product has been purchased in installments or by using the hire-purchase service.

Campaign products:

• Diamond Clean - HX9392/39, HX9334/41, HX9332/04, HX9312/04, HX9362/67, HX9372/04, HX9352/04; HX9394/40;
• Diamond Clean 9000 - HX9911/09, HX9911/27, HX9911/29, HX9911/94, HX9914/57;
• Diamond Clean Smart - HX9954/57, HX9924/47, HX9924/17, HX9924/07, HX9903/13, HX9903/03, HX9901/63, HX9901/43, HX9901/13, HX9901/03;
• Protective Clean - HX6888/90, HX6888/89, HX6877/68, HX6877/34, HX6877/29, HX6871/47, HX6870/47, HX6859/68, HX6859/34, HX6859/29, HX6857/35, HX6856/17, HX6851/29, HX6850/47, HX6836/24, HX6809/35, HX6807/04, HX6803/04, HX6802/35, HX6801/04, HX6800/35;
• Flexcare - HX6972/38, HX6971/33, HX9192/02; HX6932/36, HX6971/59;
• HealthyWhite - HX8923/34, HX8922/37, HX8911/01, HX6762/35, HX6762/43;
• EasyClean - HX6511/35, HX6511/50;
• Let's Start serial - HX6232/41HX6212/87, HX6212/88, HX6212/89, HX6212/90;
• Kids - HX6321/04, HX6322/04, HX6352/42;
• Airfloss - HX8432/03, HX8331/01, HX8211/02;
• Elektriline hambahari ja Airfloss komplektina - HX8494/01, HX8494/03, HX8491/03, HX8491/01, HX8492/46, HX8492/48, HX8443/71, HX8424/30.