Tuesday, May 4, 2021
The Electrolux Well Q8 Vacuum Cleaner is Comfortable and Powerful
The new vacuum cleaner saves your back and works at full power for a long time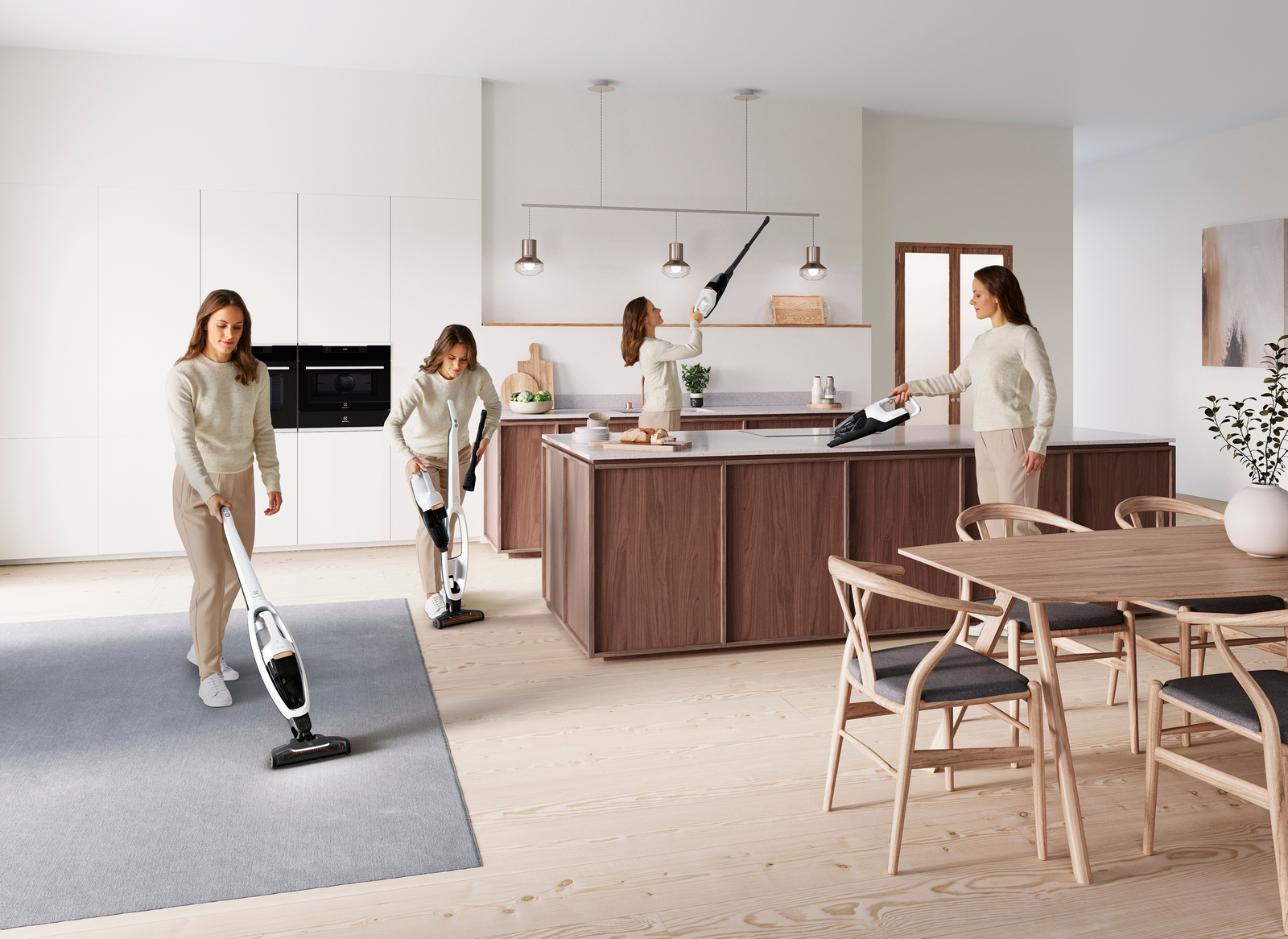 Electrolux offers revolutionary ergonomic design in their new vacuum cleaner, which makes cleaning very comfortable. The well-designed handle and the low centre of gravity of the new Well Q8 make the vacuum cleaner easier to hold and, therefore, cleaning the floors more convenient. The engineers at Electrolux have carefully worked on balancing the Well Q8 in order to have it always in the upright position. This means that if something else requires your attention in the middle of your cleaning routine, you can easily let go of the vacuum cleaner and continue later on without having to lean it against the wall or lift it off the floor. These special features have given this vacuum cleaner the AGR back-friendly product certificate and the prestigious Red Dot design award in Germany.


The new detachable dual-grip handheld unit allows you to clean upholstered furniture, the table tops or the interior of the car very easily. You can also make the unit longer and that way reach the dust at the top of your wardrobe, behind your sofa, or get to those hard-to-reach places. The additional nozzles are now cleverly attached to the unit and can be used in one go. You no longer have to look for them in the utility room.
The new axial cyclone technology keeps the vacuum cleaner's maximum capacity, even when the dust container is full. The five-stage E10 filtration system removes 99.99% of dust particles which are larger than one micrometre. This way, this compact and flexible vacuum cleaner keeps your home perfectly clean without those tiresome cords.
With Electrolux's unique automatic brush roller cleaning system, cleaning a brush is easier than ever. Just one push of a button is enough to automatically remove any hair or fibres left on the brush roller. Now you no longer need to take care of this tedious and time-consuming manual cleaning with a knife or scissors.