Monday, April 15, 2013
PRESS RELEASE: Euronics e-shop has received a Silver Egg award
Golden Egg Contest awards are given annually for the most interesting and significant creative solutions.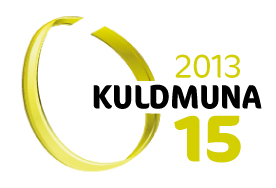 Euronics web site and internet shop have received a Silver Egg award, which is presented annually on the Golden Egg contest conducted by the Estonian Advertizing Agencies Association. The award has been presented in a "Digital Advertizing" category, "Online applications" subcategory. Euronics' partner in updating the web page was OKIA Digital Agency, taking part in programming and creation of the new design along with Euronics' IT, marketing and web departments.

Golden Egg contest is the most considerable event for the Estonian advetizing and design agencies, where the best advertizing designers and creators compete. The contest is held for 15 years, and the works are judged based on the level of realization, creativity and originality.

The updated Euronics web site www.euronics.ee saw the light last October, 10.10.2012.

The major and most practical updates are electonic invoices and manuals, which free the customers of the necessity to preserve their invoices and manuals on paper. There are now held by Euronics e-shop.

The search and filtration systems are also updated and make it considerably easier to locate the desired product.

The extensive news block allows you to familiarize yourself with different reviews and product comparisons. You can grade the the e-shop products, add them to favorites, compare and contrast them, as well as send the comparison results via e-mail.

The data security is provided by identification with an ID card. In addition, clients can log in using Facebook or Google+ account.

Most importantly, the e-shop updates involve the better usability: the web site has become faster, more secure, and user-friendly.

Euronics stores in Estonia are managed by Sandmani Grupi AS, which was created in 1992 using 100% Estonian equity, and is now the major distributor of home electronics in Estonia. In total the undertaking manages 23 Euronics stores all over Baltics.