Wednesday, November 17, 2021
From science fiction into our pockets – the time for foldable phones is here
Holding the new foldable phones from Samsung makes you feel like you're in a science fiction movie.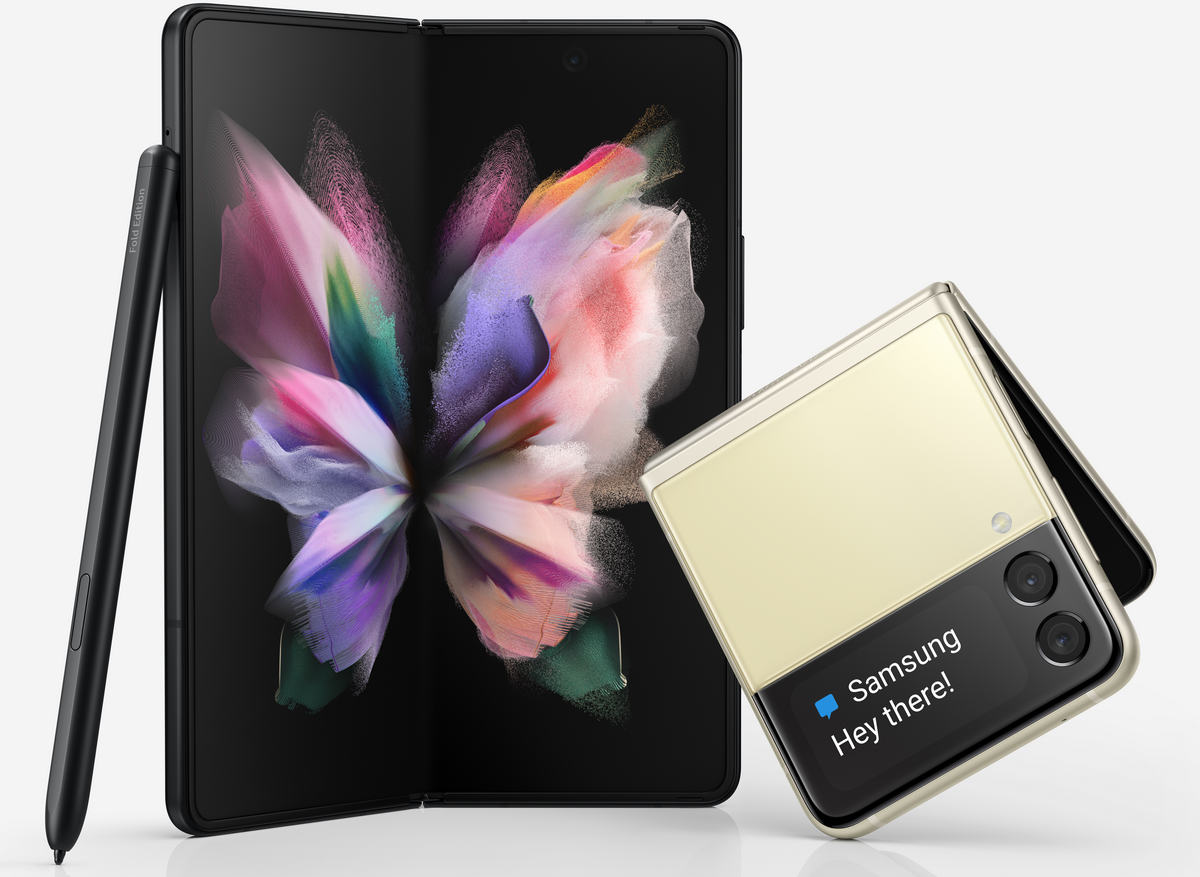 While the tests from a few years ago made me a bit cautious, I am now confident that phones with a foldable screen have irreversibly entered our everyday life. And we have reached an era where sci-fi-like foldable phones are becoming our daily companions.

Samsung and a few of their competitors have been offering foldable phones for three years already. What has changed that we can now claim that the time for foldable phones has arrived? There are quite a few good reasons for this. So far, all foldable phones have been very expensive. At the same time, buyers have had to compromise quite a bit. For example, foldable screens have been quite delicate and required a very careful touch. On this year's models, Samsung is using a new screen cover material, which is up to 80% stronger and much more comfortable for the finger to slide on. Both phones are now also fully waterproof. There is no dust-resistance, but that would probably be too much to expect from a foldable phone, however the hinge design ensures that not a lot of dust particles can penetrate. The fold in the middle of the screen is also visible on the new models but will probably not bother much when the phone is actually in use.

The Galaxy Flip got quite a bit right the first time around. The vertically foldable screen, which makes a regular-sized phone with a fairly large screen into a small phone that fits even in a very small pocket, is a lot more practical and a compromise that offers a solution to an actual problem many of us face. We would all like a phone with the largest possible screen, which still takes up as little space as possible. That is where this foldable design is the only real solution.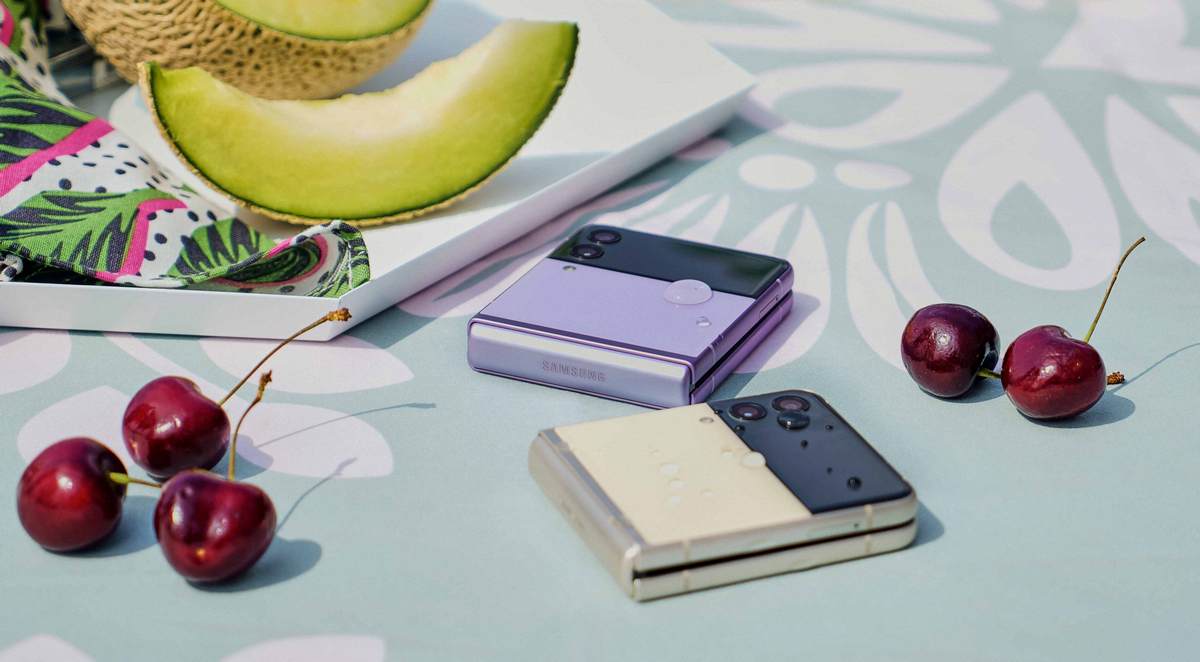 However, the success of the first Flip was hampered by some significant shortcomings. The price was high, the exterior screen was very small, which made it quite useless, the protective film on the interior screen prevented the finger from sliding properly. A similar phone from the only competitor, Motorola, was plagued by different issues, despite the exterior screen on their Rarz being large and useful and part of the screen moving behind the edge of the case when closed, which made the fold smaller. This, however, meant that there was a large protruding part at the bottom edge of the phone, which hampered the use when open quite a bit. Reliability also suffered greatly.

The new Flip 3 corrects almost all the mistakes made in the previous version. The price at 1049 euros is a lot more reasonable, which puts it in the same price range as other top range phones. The insides of the phone are also top-notch: Qualcomm Snapdragon 888 processor, 8GM RAM and 128GB storage capacity as well as a smooth interior display with 120Hz refresh rate. We also cannot pass by Samsung's state-of-the-art camera. There are fewer different cameras than on some conventional models, but there are no compromises made in image quality. True, 999 would have been a beautiful magic number, but knowing how the prices of phones tend to fall over time, we will probably see a triple-figure price tag on the new Flip in stores before Christmas. Samsung's option to return your old phone when purchasing a new phone to get the new phone at a discount equivalent to the value of the old phone makes Flip 3 even more affordable.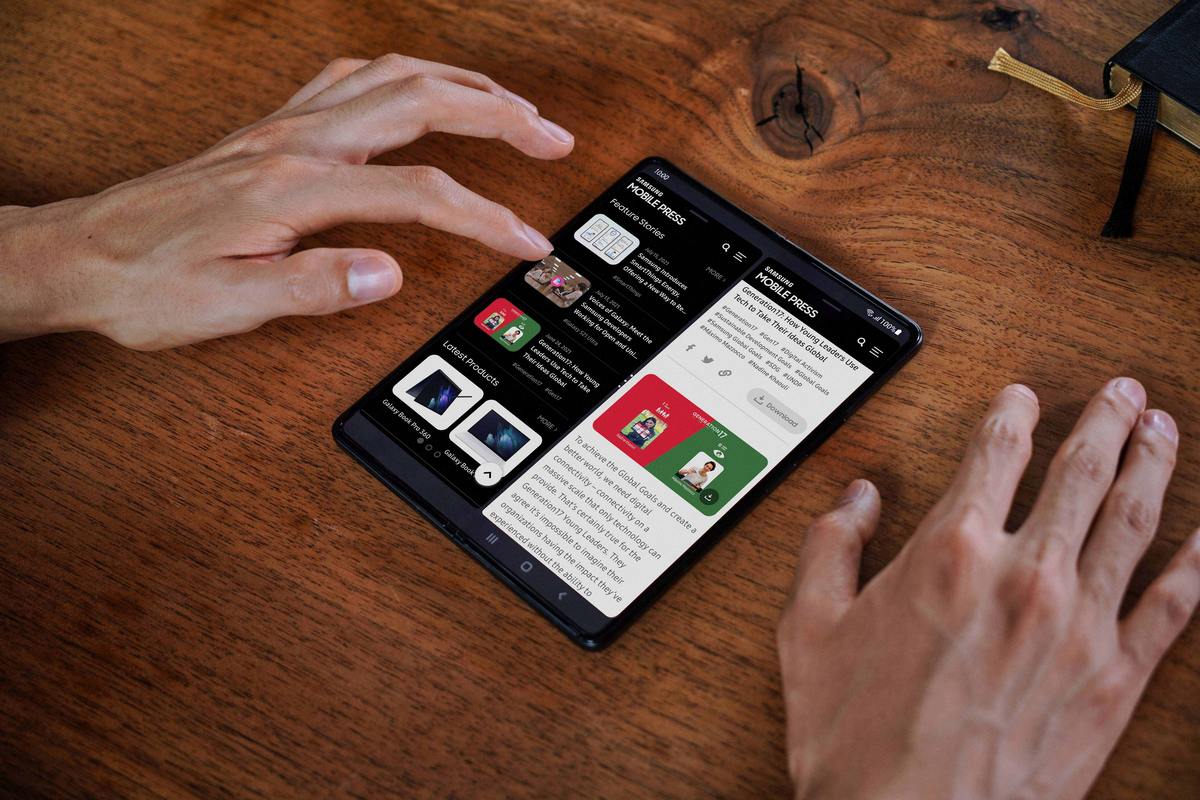 Flip's 'big brother' Galaxy Fold 3 has also made a leap forward and added several important upgrades. Fold 3 is also now waterproof, and the protective film on the interior screen is made of the same, much better material. The exterior screen now also features a very smooth 120 Hz refresh rate, while previously, only the interior screen had this function. The interior screen uses a brand-new under-display camera for taking selfies. Of course, when carefully looking at the camera through the display, it's clear that this solution has forced Samsung to use a lower-resolution camera, but this seems like a reasonable compromise, given that using the large interior screen is much better this way.

The biggest change, however, is the S-Pen support familiar from the Note series. As Samsung didn't launch a new Note model this year and is clearly planning to replace the series with foldable models, the most important update is definitely the S-Pen support. As the foldable screen is more delicate than usual, Samsung has developed a special pen with a soft and moving tip for Fold. Of course, this very expensive phone at 1799 euros that is fairly large and becomes a smaller tablet when unfolded is intended for those who need just this type of device for work and for those who feel that it's important for them to always use the latest gadget. For this reason, the Galaxy Fold series will probably always be a niche product, while Flip is the phone that will bring foldable devices to everyday use and that many of us will be carrying in our pockets.

Of course, Samsung isn't alone here as in addition to the aforementioned Motorola, Huawei has several foldable phones in their product range, and the majority of other manufacturers of Android phones are planning to launch their versions soon. It's certainly only a matter of time before we also see a foldable phone from Apple, but that moment is still a few years away. In the meantime, however, we can use the cool sci-fi-like foldable phones from other brands, sure in the knowledge that we no longer have to compromise on price, features and the quality.


Text by: Meelis Väljamäe