Monday, March 1, 2021
Valera was awarded the title of the best hair dryer brand in Germany
Valera was awarded the title of "Best Hair Dryer Brand 2020" by the independent German hair care industry publication friseur-intern.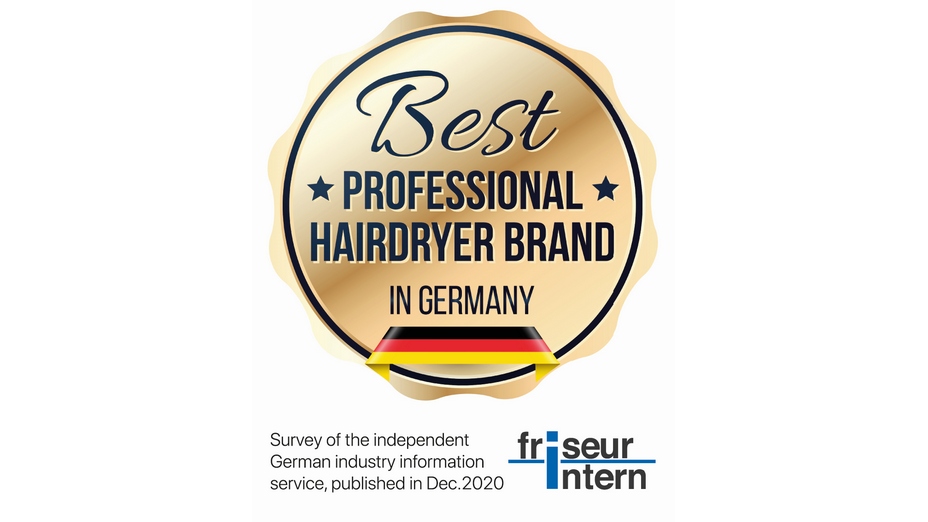 Valera was awarded the title of "Best Hair Dryer Brand 2020" based on a survey conducted by the independent German hair care industry publication friseur-intern. The annual survey in the German hairdressing industry asked the professionals for their experience with tools and products they use in their salons, letting them evaluate the most represented brands in six categories. The Swiss brand Valera won the hairdryer category with an overall score of 1,59 against their international competitors and was especially appreciated for quality, design and service..

Products from Switzerland have always had an extremely good reputation, as the country stands for precision and quality like no other country in the world. This is exactly what hairdressers clearly see in the case of Valera products. This is why the Swiss-based company came first in the ranking of hairdryers, relegating last year's winner Babyliss to second place.
Valera was founded by the German-Italian Gustavo Soresina in Milan in 1955. In the mid-1970s, together with his Austrian wife, he moved to Ticino to produce his hairdryers. Over the decades, the company grew with its Swiss quality standards and is now one of the world's leading brands among manufacturers of hairdryers.
One third of Valera's turnover comes from retail, another third from sales to hotels and accommodation establishments and the last third from products for the hairdressing market.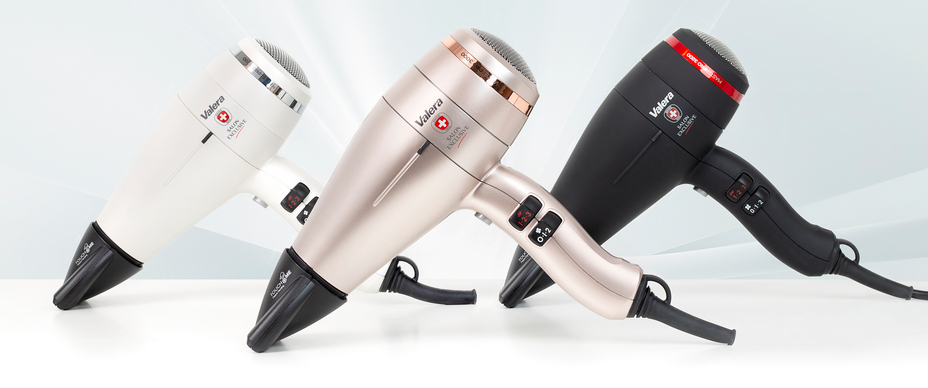 We switch on all the hairdryers and test all the functions manually.
Valera hairdryers received an excellent rating in the quality, maintenance and warranty categories. Pascal Aenishänslin, Valera Sales Director, commented on the results: "We know that we are a little more expensive than others. This will remain so. We offer quality from Switzerland. That means: every Valera hairdryer is manufactured here in Ticino where the final inspection takes place as well. Each product is switched on and all functions are tested by hand."
Commenting on the good ratings for design and functionality, Aenishänslin said: "Especially the COLOR PRO LIGHT from the Valera Salon Exclusive line impresses with its shape and functionality: a slim handle for better holding comfort, no overheating thanks to a special cool-down button, no cable breakage thanks to a patented three-meters long rotating Super-Flex cable, a powerful motor with guaranteed 1,000 hours of running time, a caring airflow enriched with negative ions, it is a flyweight with 470 grams and with only 65 dB also ultra-quiet."

However, Valera does not want to rest on its laurels. In January, the company launched a straightener belonging to the Salon Exclusive series. Valera sees particularly great growth potential in hairdressing salons in Germany and all over Europe.