Thursday, May 20, 2021
Euronics was chosen as the most user-friendly e-shop!
The renewed Euronics e-shop won 2 prestigious awards for being the most user-friendly online store in Estonia.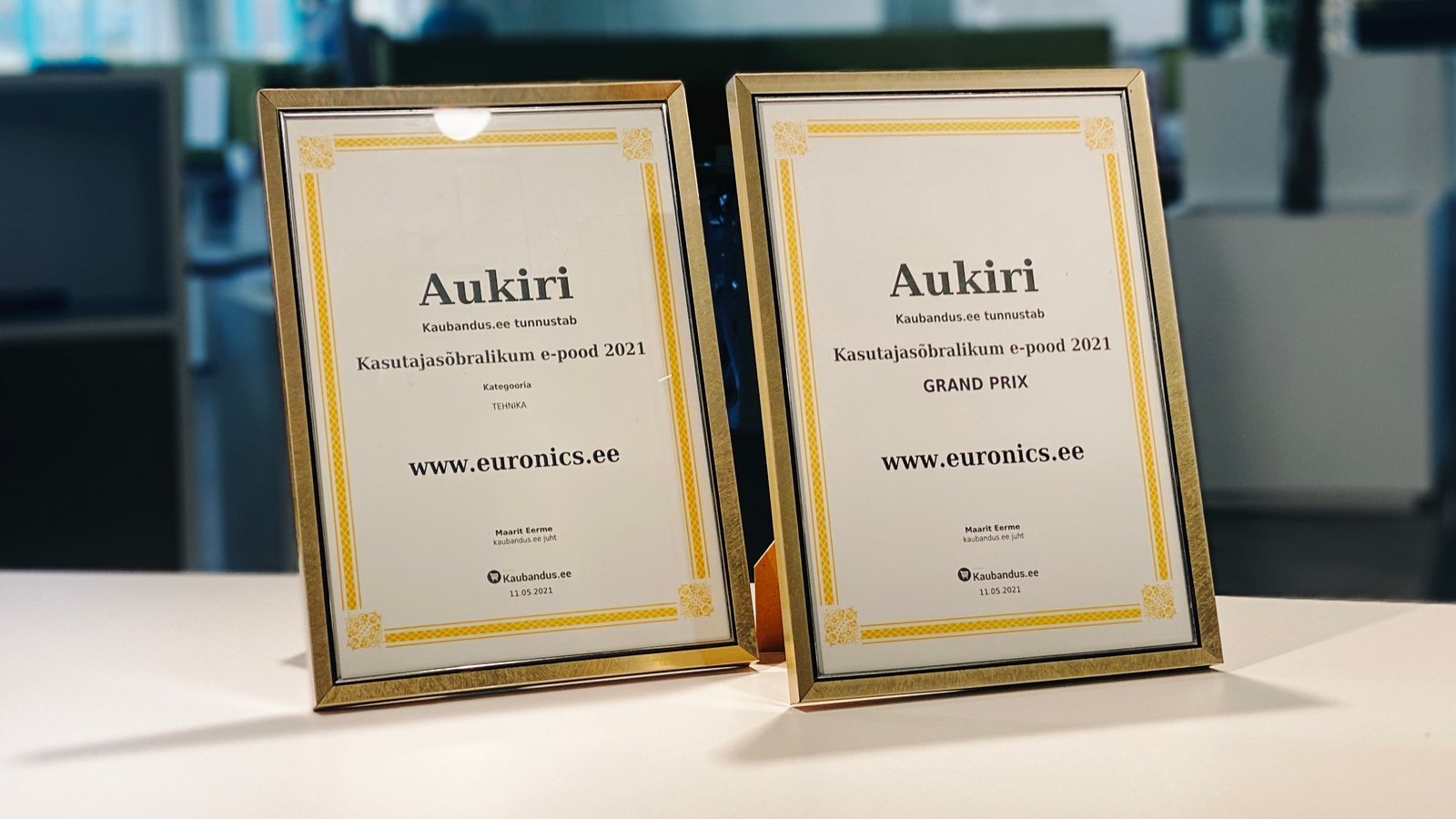 The jury from
kaubandus.ee
a website belonging to Äripäev, compared how user-friendly are Estonian online stores. Only 37 e-shops made it to the final, from which a jury selected the most user-friendly online stores in 7 different categories. In addition, the Grand Prix was announced. Euronics won both the Grand Prix for the most user-friendly e-shop and the title of the most user-friendly online store in the category of Tech & Electronics.
"Such recognition is a great honour for us. The awards clearly show that our team's continued commitment to the user-friendly approach and the quality of service has not gone unnoticed. We work tirelessly to make the user experience of the Euronics e-store even better, and we actively create new solutions that make our customers' lives easier and the shopping experience more pleasant," said Erko Selde, Head of Euronics e-commerce.


The new redesigned Euronics e-shop opened in February. Bringing with it a number of important innovations, including, for example, a clearer and more comprehensive menu of product categories and an even faster product search. Ease of use is further enhanced by a simple menu of services with updated clear options and a thoroughly updated news area where customers can find useful tips, in-depth reviews, and exciting news from the field of technology.