Wednesday, March 1, 2023
Euronics Outlet - excellent prices and exciting products every day!
Euronics Outlet is situated at Tammsaare Euronics, at Laki põik 6, Tallinn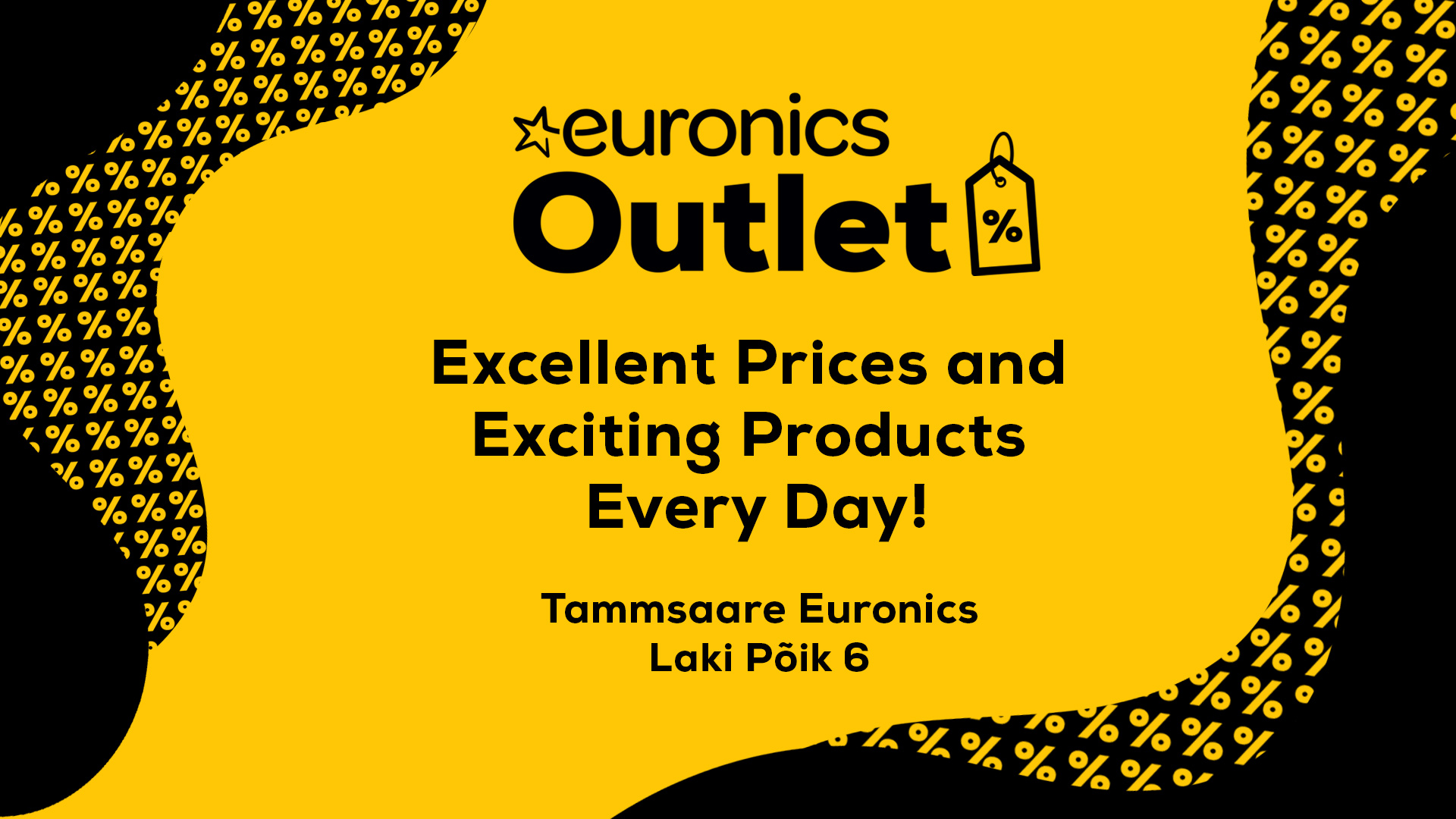 Use this amazing opportunity to get the products you need for the best price ever! At Euronics Outlet you will find exclusive offers at incredibly low prices that are not available anywhere else, not even at Euronics retail stores or in the e-shop.

Come and check out those prices for yourself! The offers in the outlet change frequently and new products are added almost daily. That's the perfect reason to visit the Outlet as often as you can. New, exciting and wonderfully priced products may have just arrived!
At our Outlet, we offer an amazing selection of e-store returns, products with open or damaged packaging, as well as fully functional products with minor damages that are merely cosmetic. All the products sold in Euronics Outlet have been thoroughly inspected, and of course they come with a two-year legal warranty
Visit Euronics Outlet at
Tammsaare Euronics (Laki põik 6, Tallinn)


Products sold at Euronics Outlet are available in limited quantities.
Outlet products can only be purchased in-store and cannot be ordered from the e-shop or delivered to other Euronics stores. Euronics Outlet does not offer product insurance services.